"Desenrascanço" (loosely translated as "disentanglement") is a Portuguese word used in common language in Portugal, to express an ability to solve a problem without the adequate tools or proper technique to do so and by use of sometimes imaginative resourcefulness when facing new situations.
I think the picture sums it all up. This is why I love this city and its people!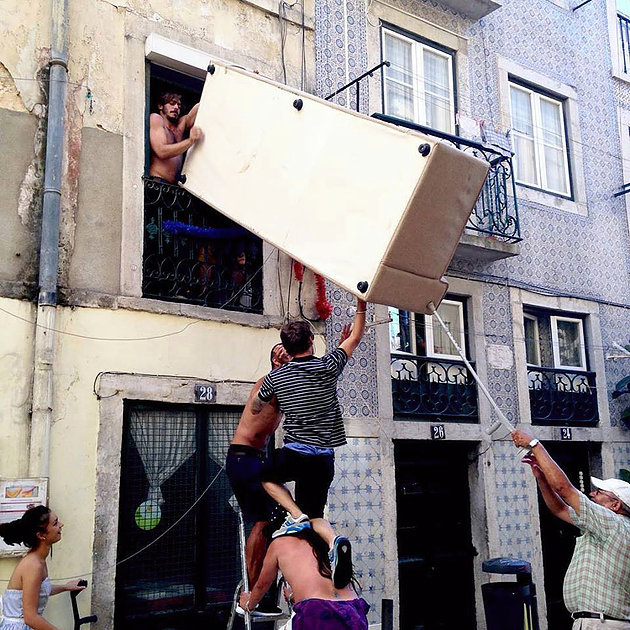 ---
Watch this space for future posts on Portugal's history and culture as well as current events affecting the country. And if you like this post share it with your friends on Facebook, Google + or Twitter.